Share
Close
99-Day Fitness Challenge
99 days of parkour fitness at Freedom in motion for only $1 a day! (For adults 17+ only)

Parkour Fitness is the most useful kind of fitness there is. This fitness routine will utilize a variety of Plyometric, Calisthenics workouts combined with cardiovascular and mobility training. Essentially, the goal of our Parkour Fitness program is to build you the strength needed to pull your self up and over a wall, to hop onto a box, and to brachiate your body weight with ease. (Hint: Brachiation = monkey bars, suspension, and locomotion in a handing position)
This is Practical Fitness, not just picking up heavy stuff just to it back down. Our end goal is to increase mobility and strength to directly increase your ability to play and utilize your newfound agility.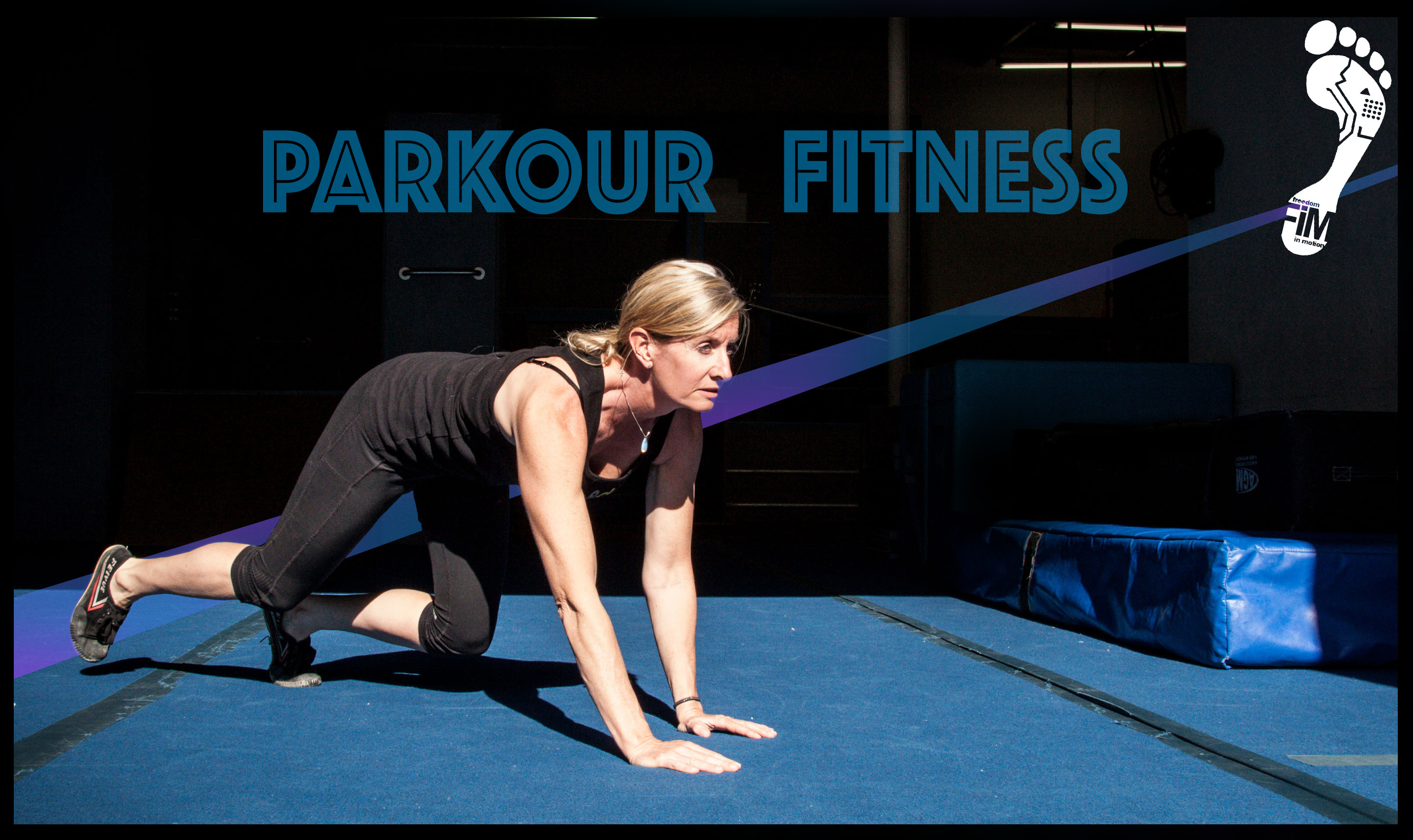 FiM's 99-day challenge package includes.
99-Days of unlimited gym membership
+100 classes For Muscle Confusion
Unlimited "Fist Timer" beginner classes
Unlimted access to Open Gym
Unlimted access to weightlifting section
90-day Nutrition and Planning guide
Weekly meal planning guide
Weight tracking and goal sheet
Includes a gift if you complete the challenge
This is all a $699 value, yours for a fraction of the price only during the new-years months!

Is this package right for me?
Before you start doubting yourself and thinking that you're "too old", "not coordinated enough", or "I was never a gymnast" we want to let you in on a little secret. … you might have the wrong idea of what Parkour actually is! Parkour is all about functional fitness. Utilising your body and what skills you have right now, at this very moment, to transform any obstacle into an opportunity for play. Simple as that. An everyday hand railing or a street curb can be transformed into a workout apparatus.
Still think your too "Other" to try parkour? Check out our popular blog post titled
De-bunking Parkour Myths: How common misconceptions are holding you back from fun and fitness. Within, you'll realize that Parkour is for everyone, yes even your grandmother.
Your first classes will be the
Adult/Teen Level 1
class.

Tuesday 5:40pm - 6:35 pm
Wednesdays 4:30 pm -5:25 pm & 6:50 - 7:45
Thursdays 5:40 pm - 6:35 pm
Fridays 6:50 - 7:45 pm
Saturday 10:00 am - 10:55pm
Sunday 11:15 am - 12:10pm

We also offer low impact beginner classes at the following times.
Tuesdays 6:50 pm - 7:45 pm
Thursdays 6:50 pm - 7:45 pm
Once you gain some experience, many more classes will become available to you!
What are you waiting for?
Who do you want to become? A stronger, more capable version of yourself awaits!
Pass details
99 visits
Unused visits expire after 4 months
Can be used for